Crops
What was once unused, rocky land is now covered in fertile organic gardens. Mulching, composting and sustainable water management helped breathe new life into the soil, which stays rich, thanks to natural fertilizer produced by our buffaloes. Ultimately, these gardens mean more options for our menus, as many ingredients, such as salad greens and tomatoes, were previously unavailable on the island. Being mindful of the local ecosystem and climate, our master farmer selected the crops that would fill the needs of the resort.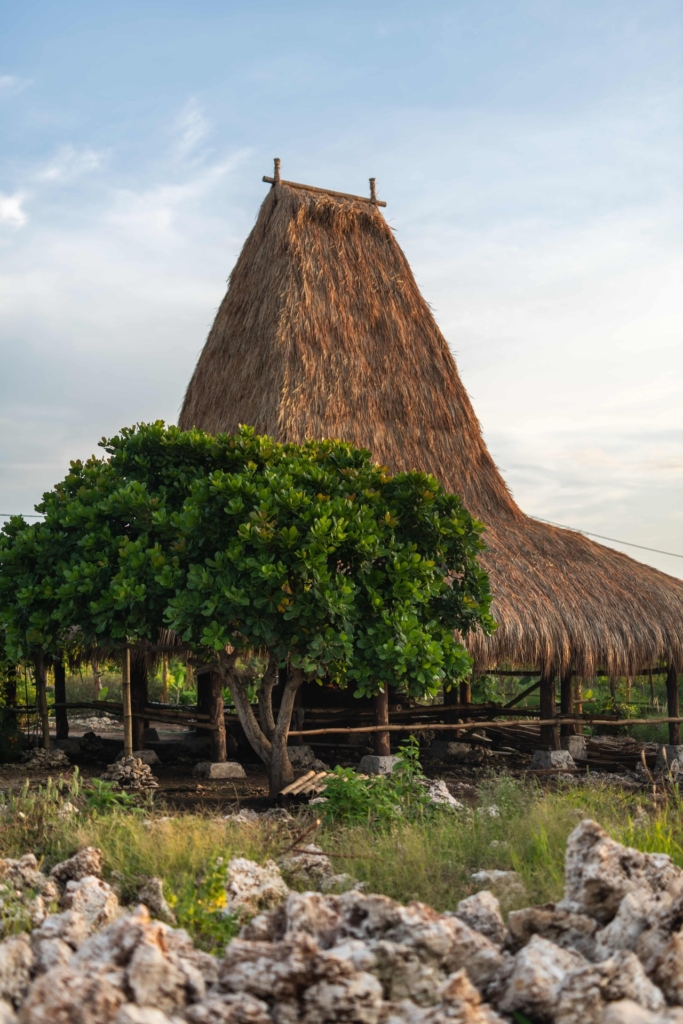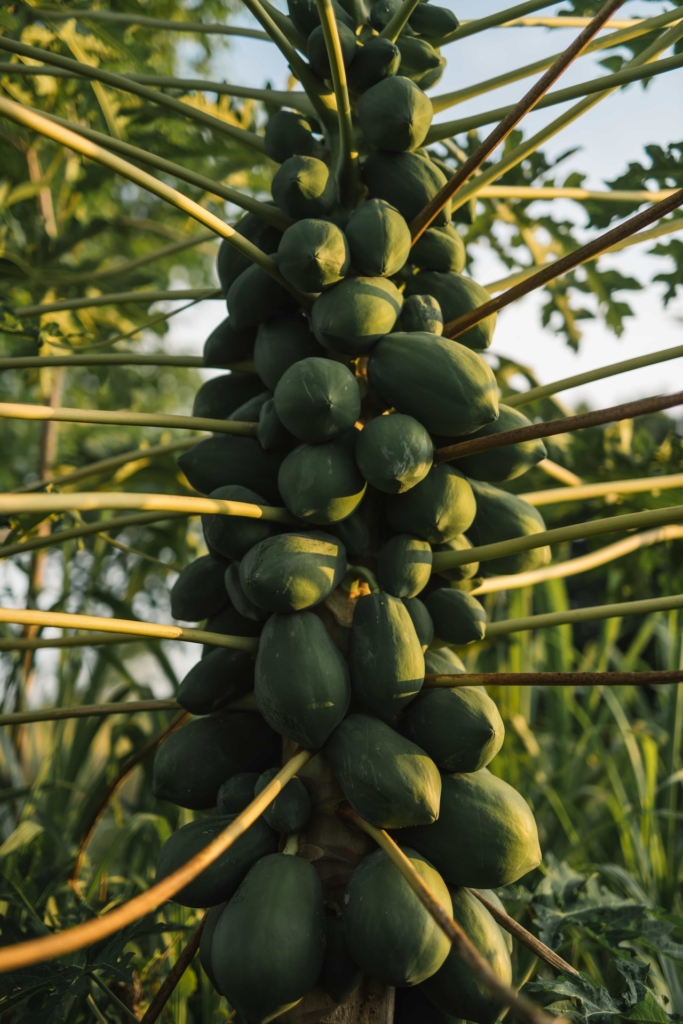 Farming School
Giving back to the local community, our farm hosts a training program in landscaping and farming–skills that often lack in Sumba and most parts of Indonesia. Any interested locals can learn about plant propagation, nursery skills, plant care, garden maintenance, organic farming and permaculture, plus basic health and safety in and around the garden.
The aim of our school is to teach local farmers techniques they can then bring to their own land, as well as offer younger generations valuable skills in hospitality landscaping.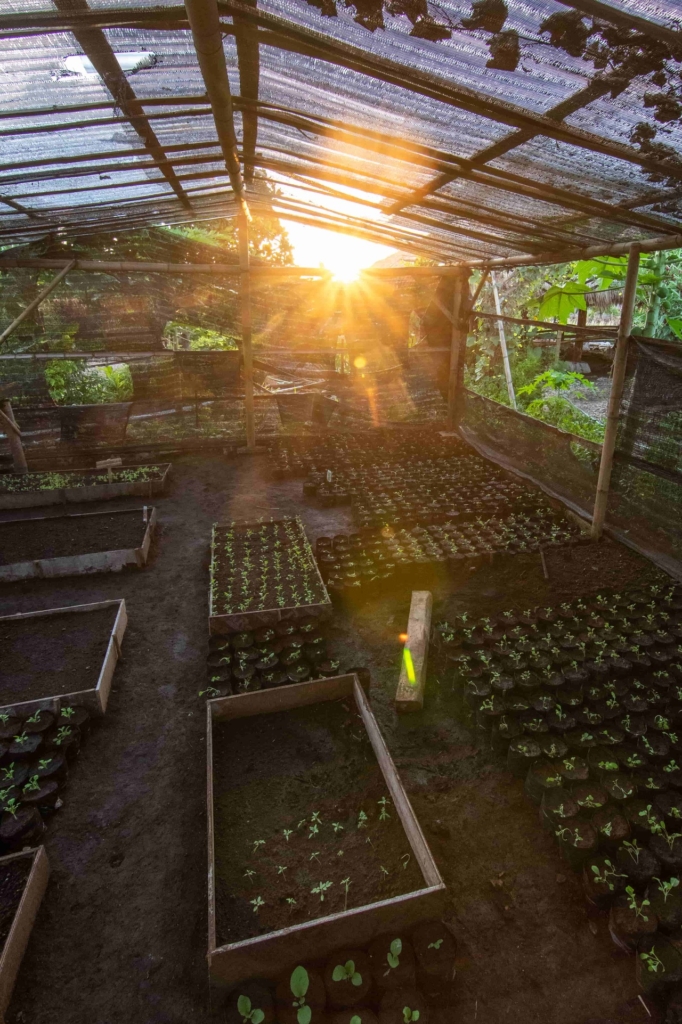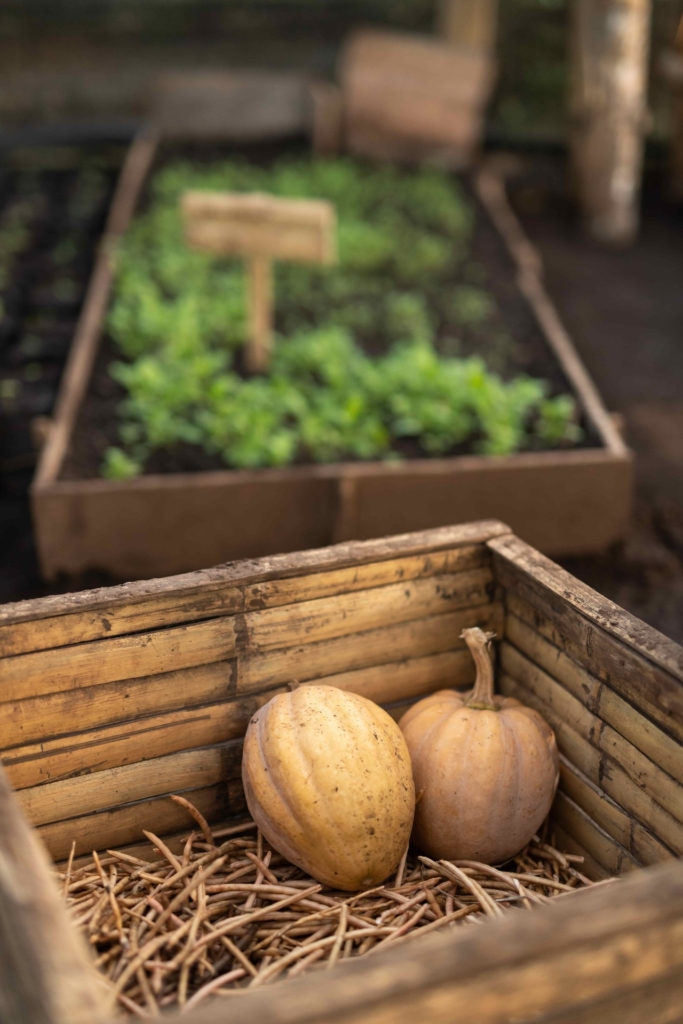 Preservation
Sumba Island, particularly the coastal site the resort calls home, is a delicate ecosystem made up of farmland, forest, seaside terrain, and coral reef. Every detail of Cap Karoso has been meticulously considered to preserve this fragile environment and rehabilitate damaged areas. Initiatives already in practice include removal of non-indigenous weed species, careful and water-conscious selection of landscape plants, and use of an eco-friendly water treatment system. Additionally, we draw half of our energy from an onsite solar panel park, avoid any plastic packaging and reduce food waste with the help of our farm animals.