Beach Club
Led by our Executive Chef, Antoine LeVacon, Beach Club is the perfect place to enjoy casual yet refined cuisine featuring products from our farm. Here, the focus is on sharing. Dig into a whole fish from the grill and pass pans of handmade pasta around the table. It's all about rediscovering the joy of eating together.
Discover our menu by following this link.
If you are not staying at the resort, but wish to enjoy some time at the Beach Club.
We would be happy to welcome you according to the following conditions:
Breakfast: 7:30am to 10:30am
Lunch/ Dinner: served from 12 – 9pm
Breakfast is priced at IDR 500k++ per person; for lunch and dinner we have a minimum spend of IDR 400k++ per person.
Should you wish to use a Day Bed and / or Pool there is a minimum spend of IDR 2,500,000++ for 2 people.
As we are not always able to accommodate outside guests, we strongly advise you pre-book to avoid disappointment. Should you book in advance we can consider groups of up to 12 people, according to our availability. For walk-in guests with no reservation, we cannot accept more than 4 people, and these are not guaranteed.
To make a reservation please contact the team on +62 811-296-476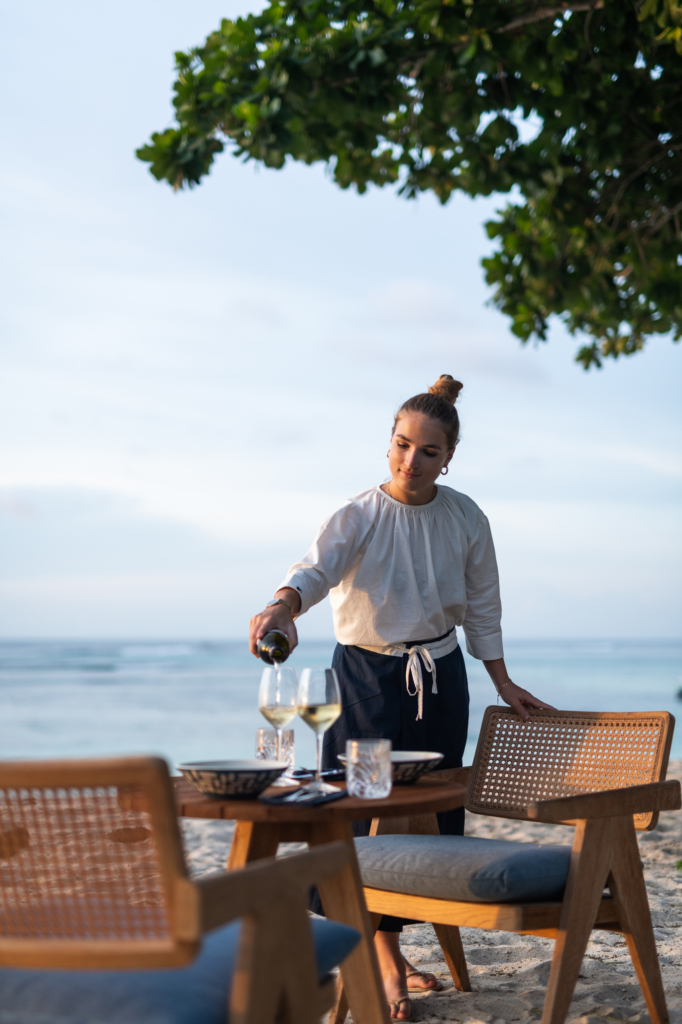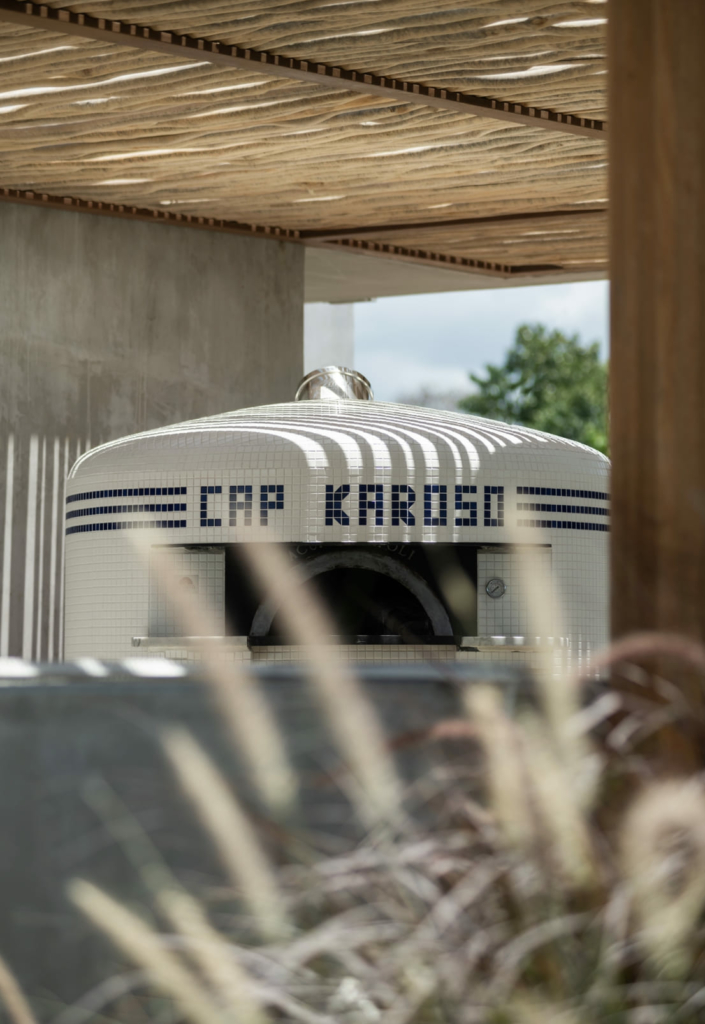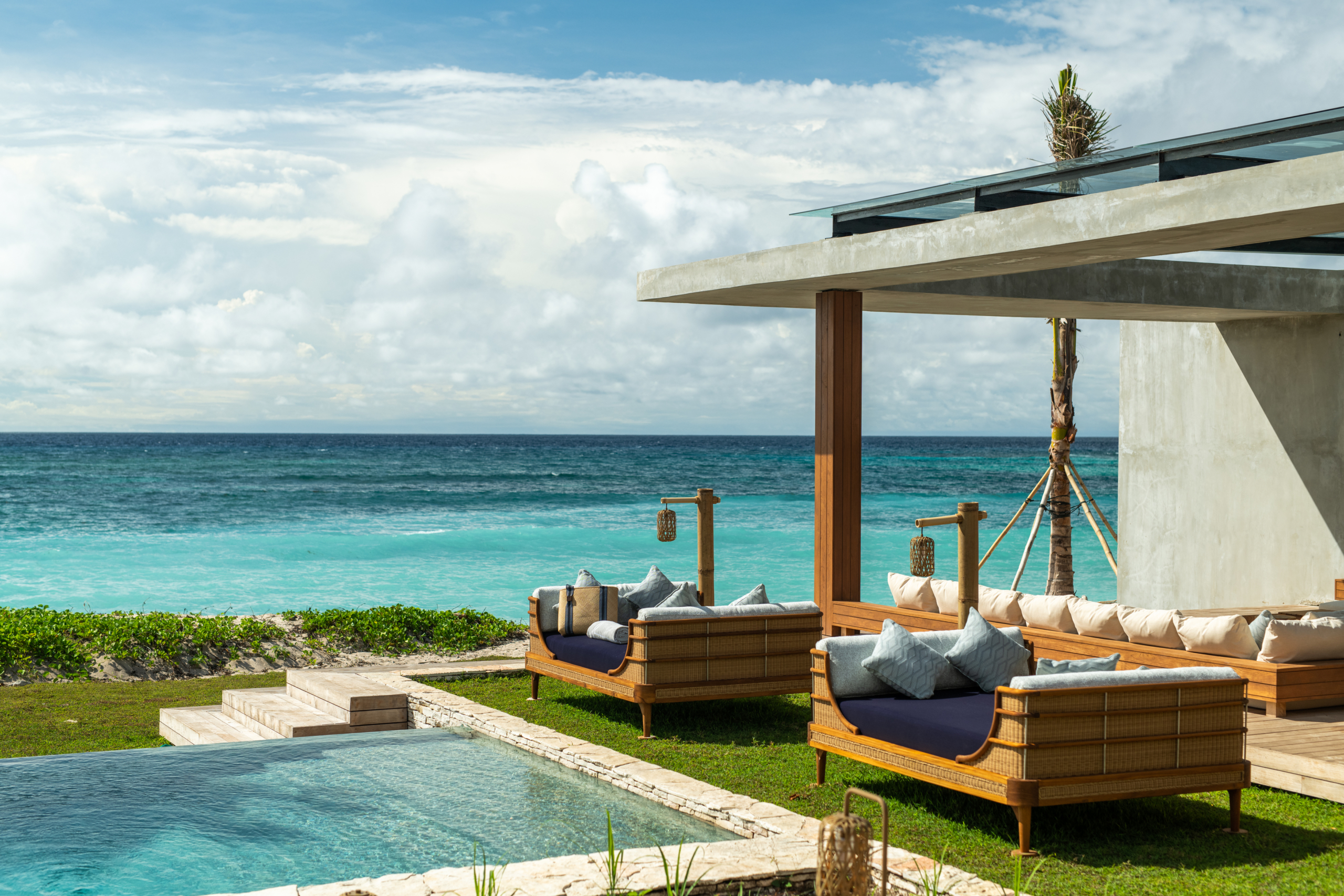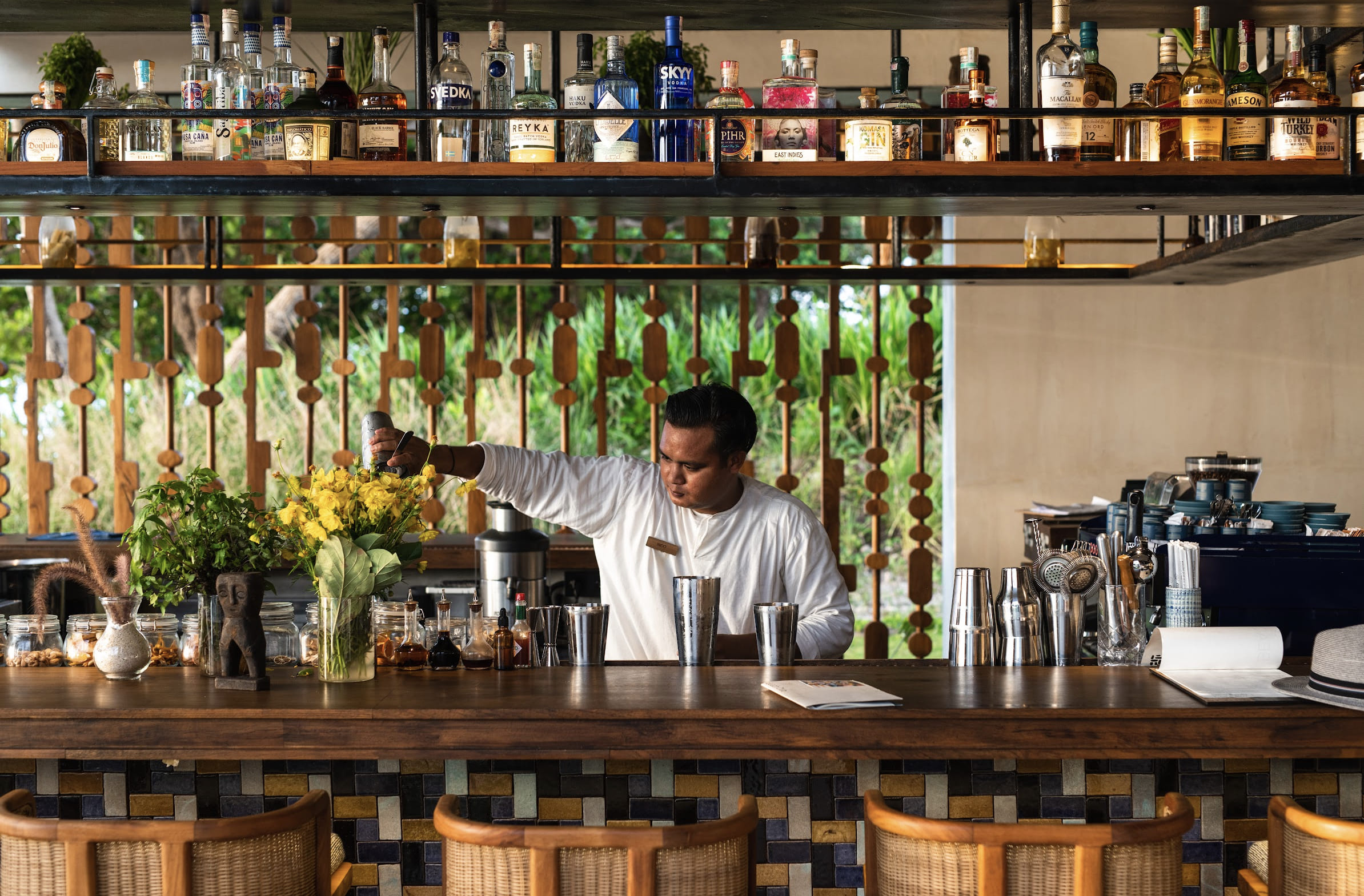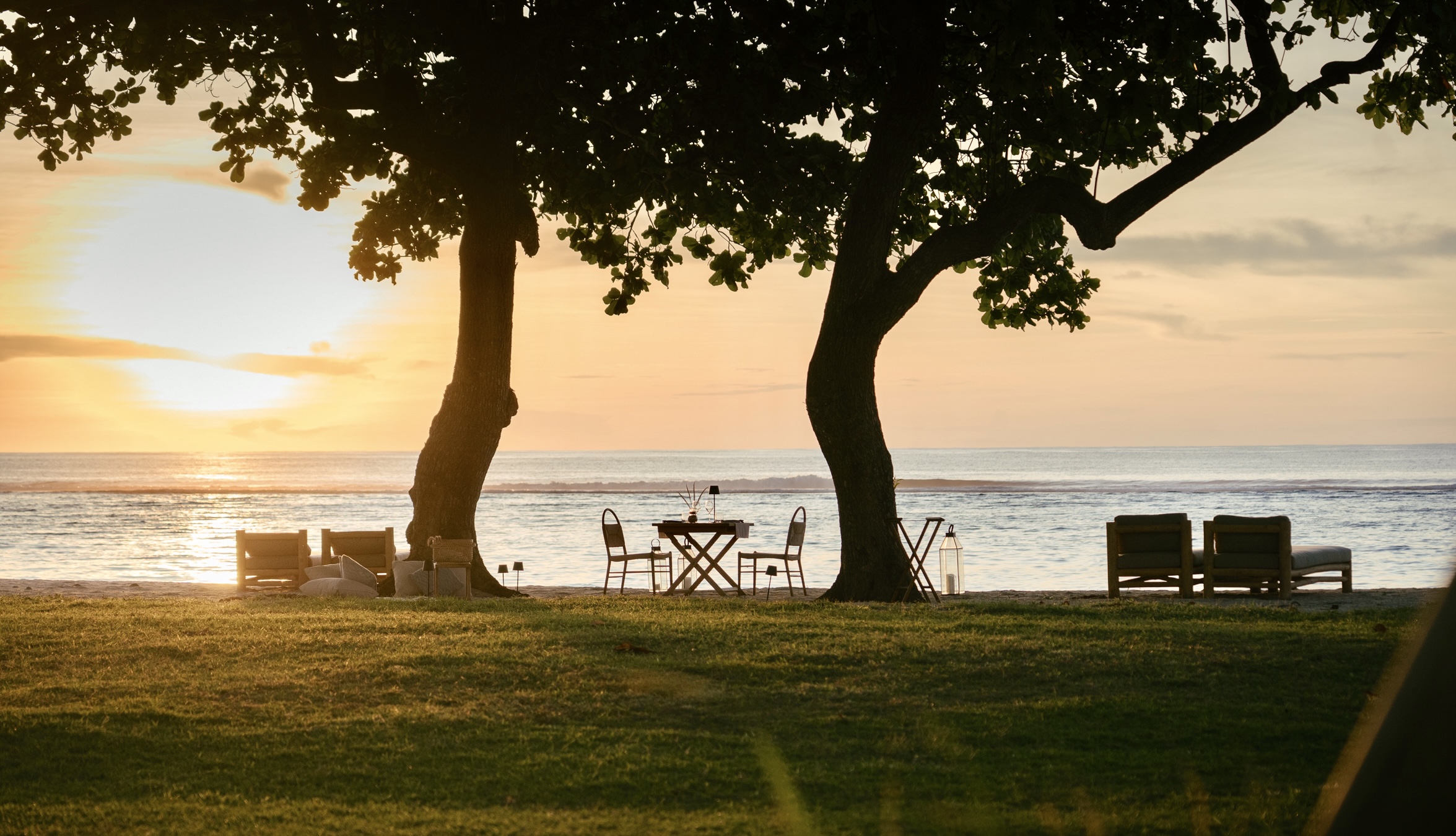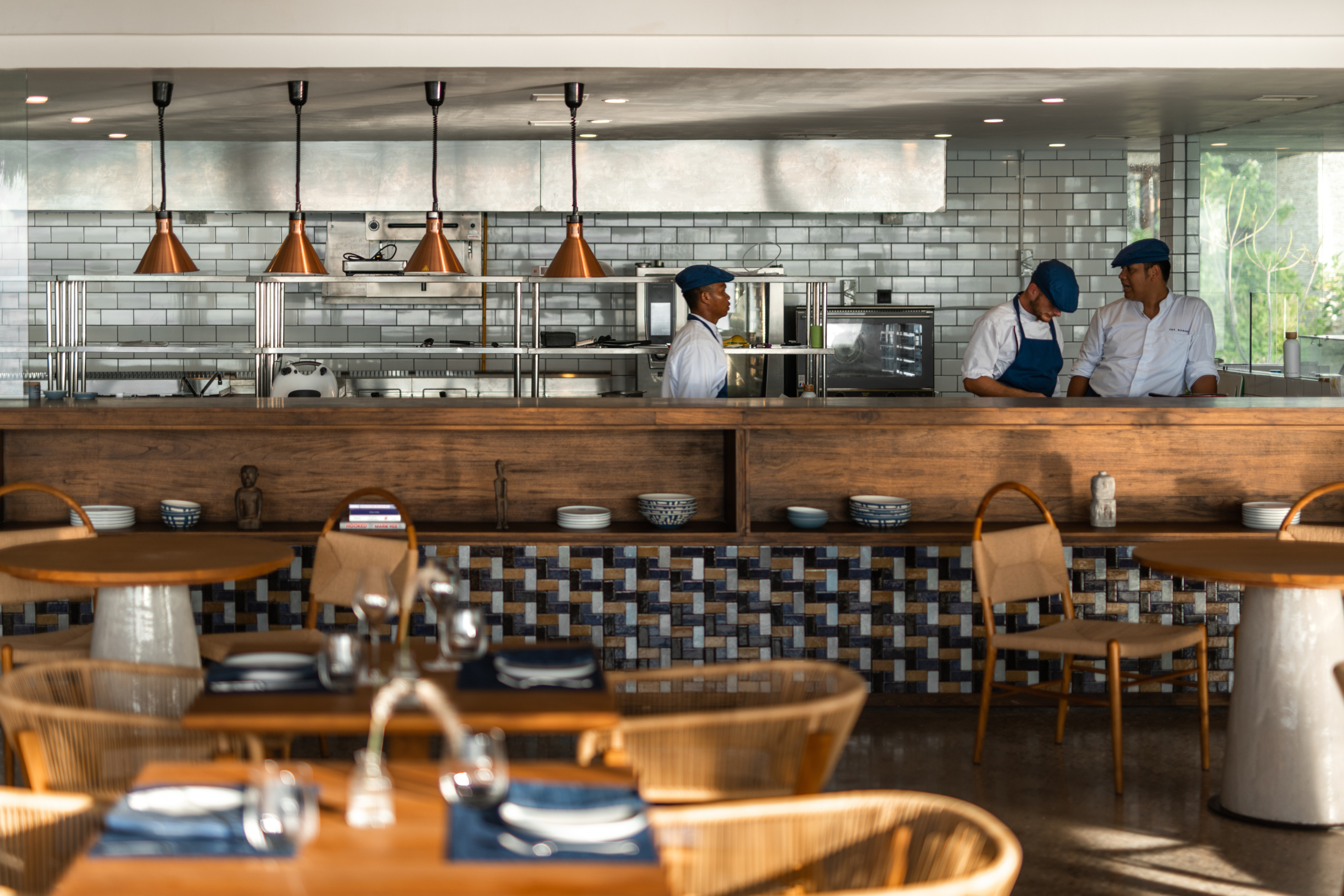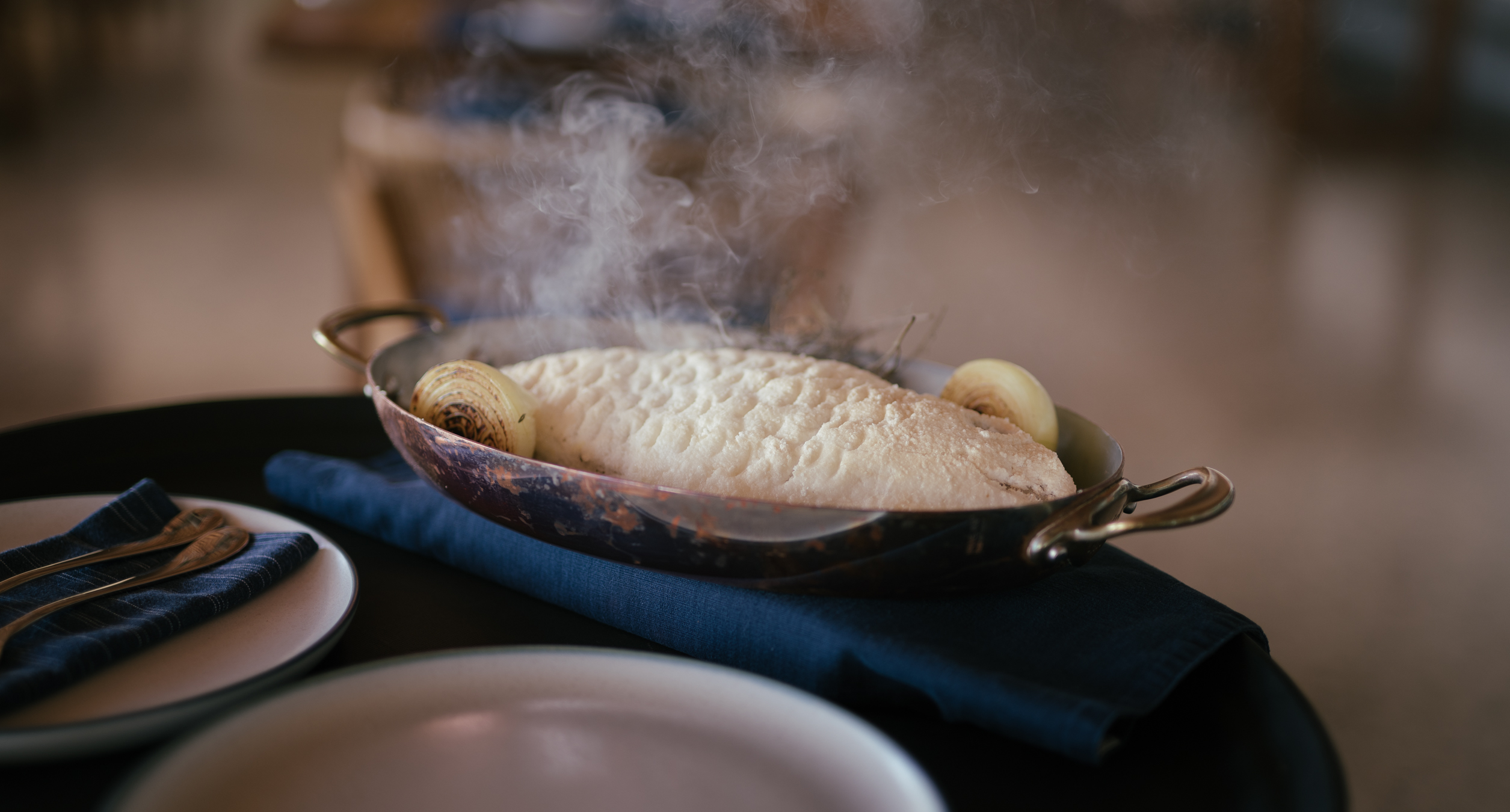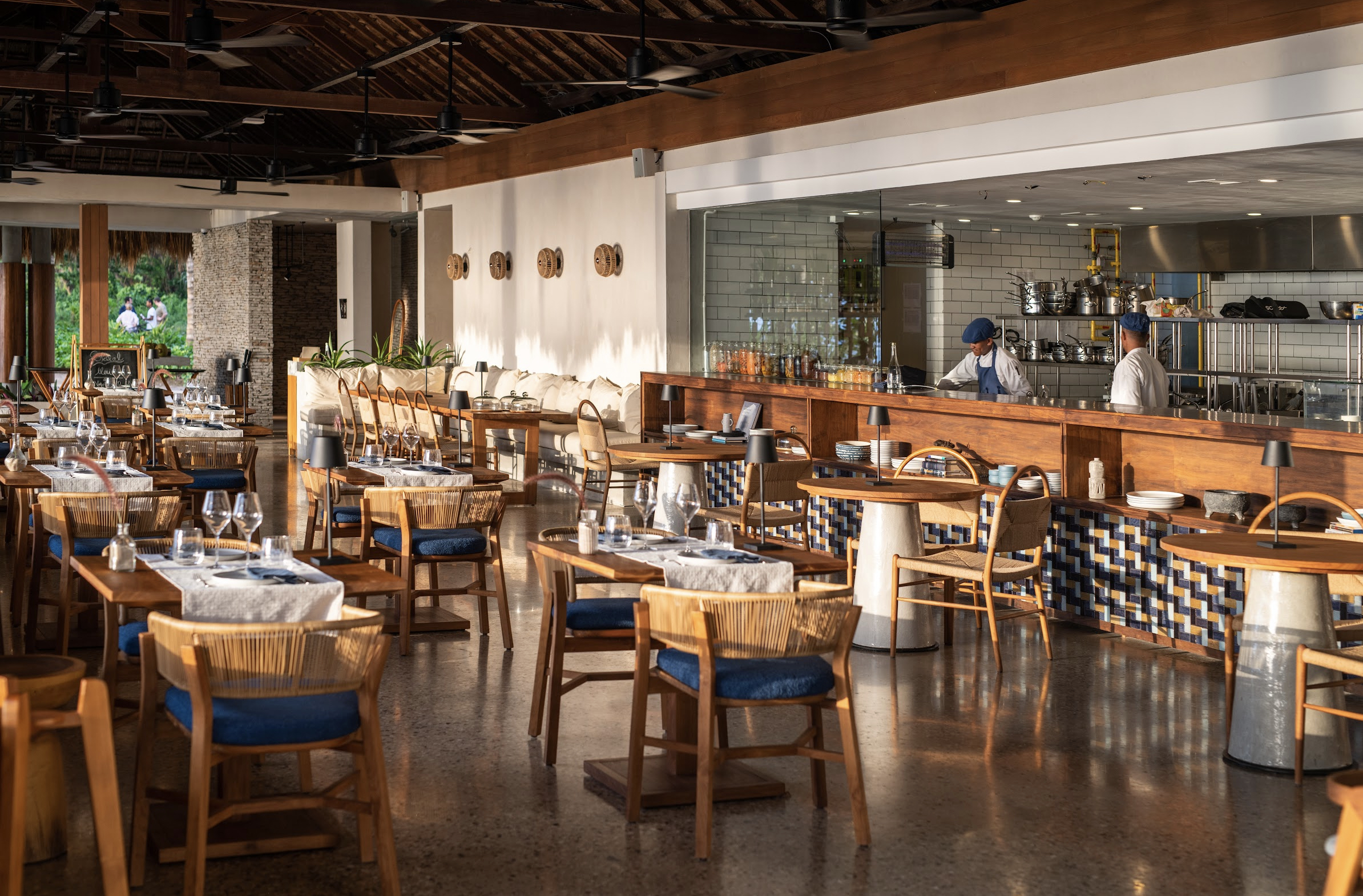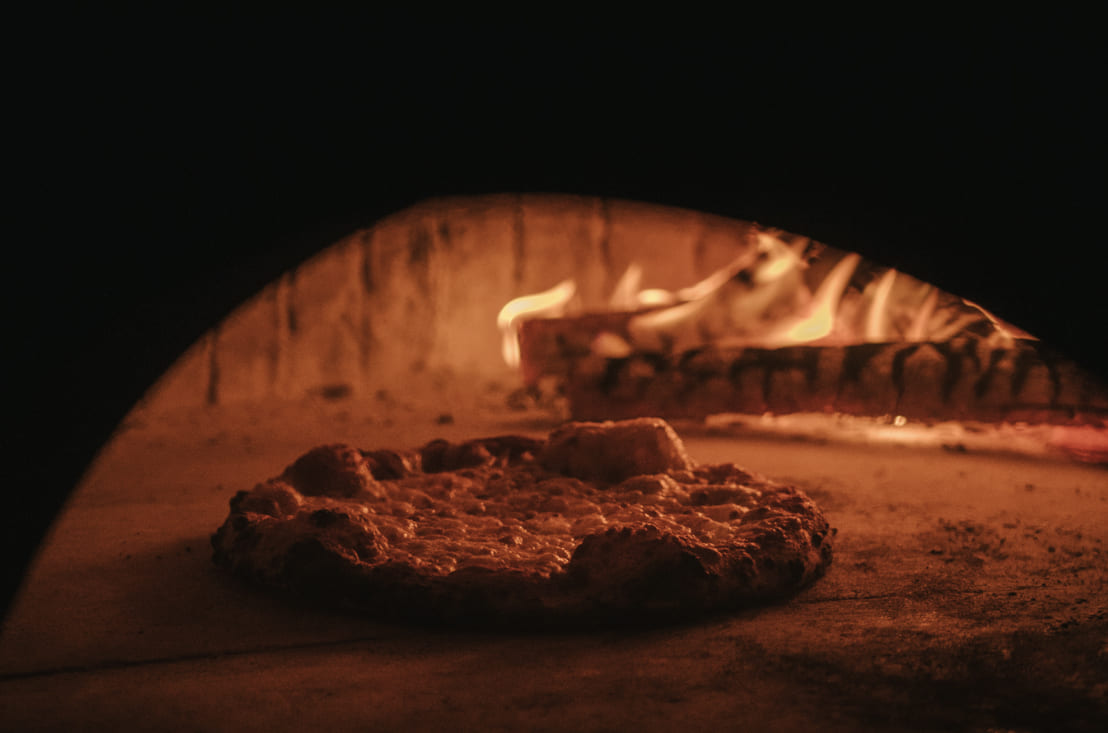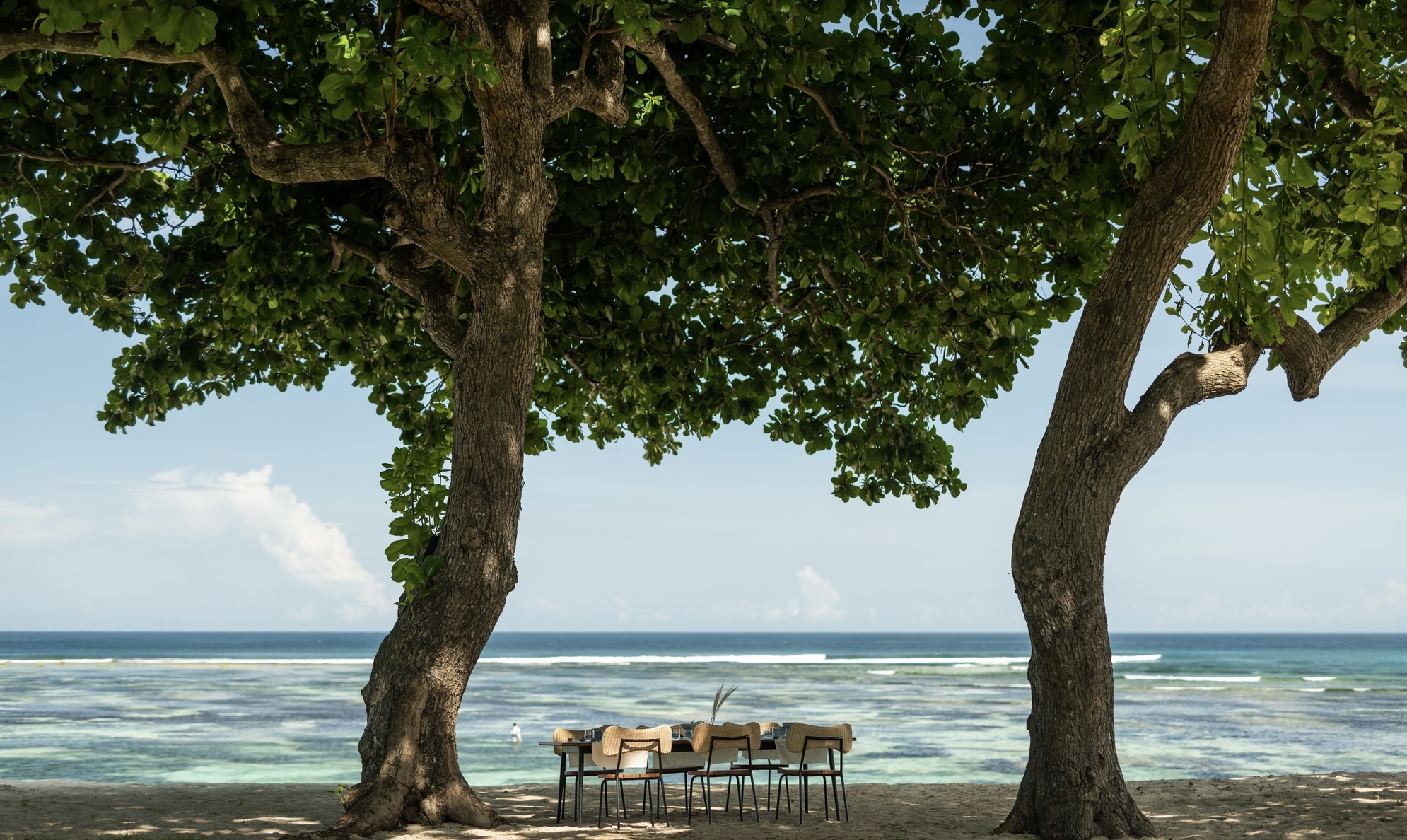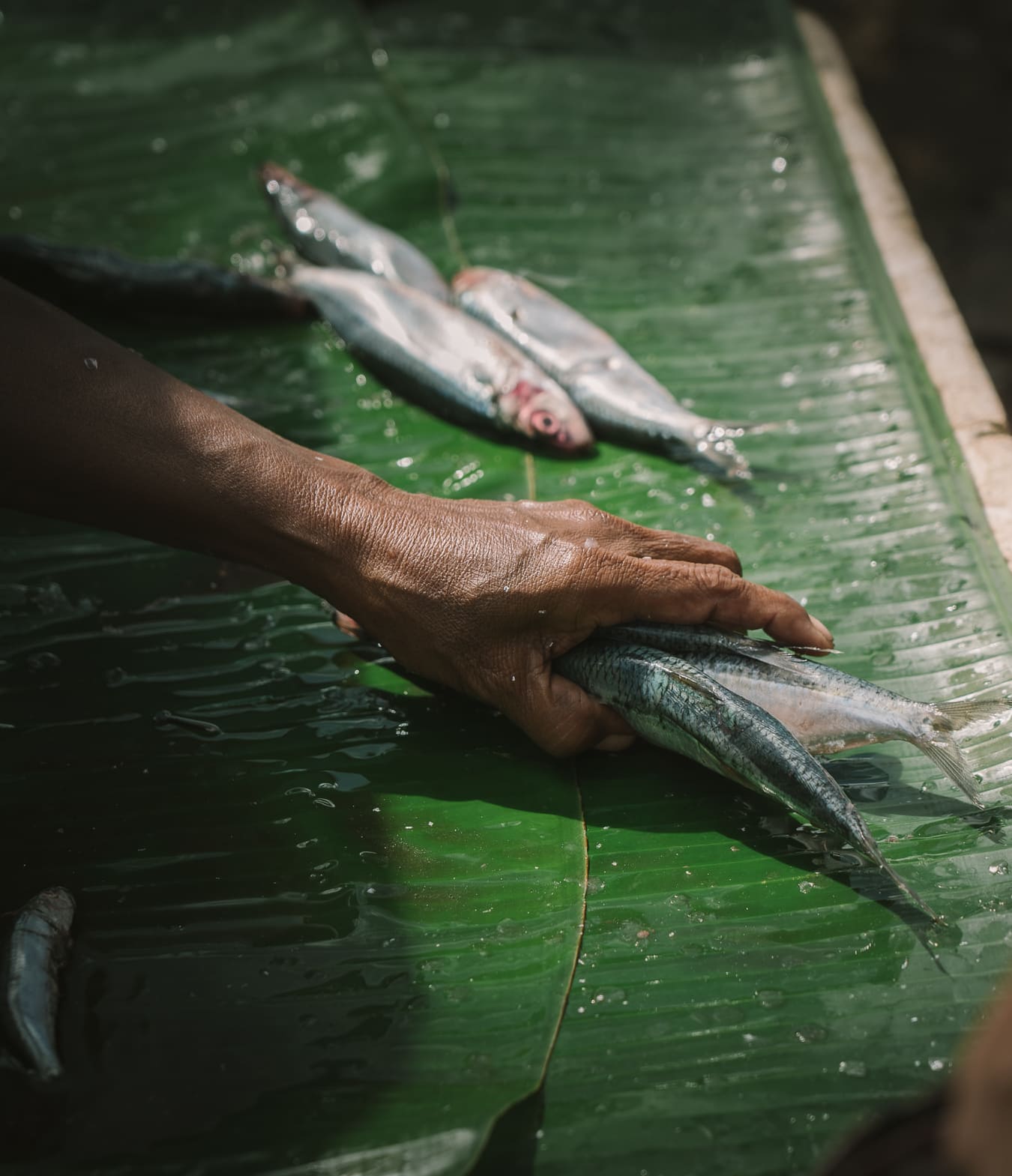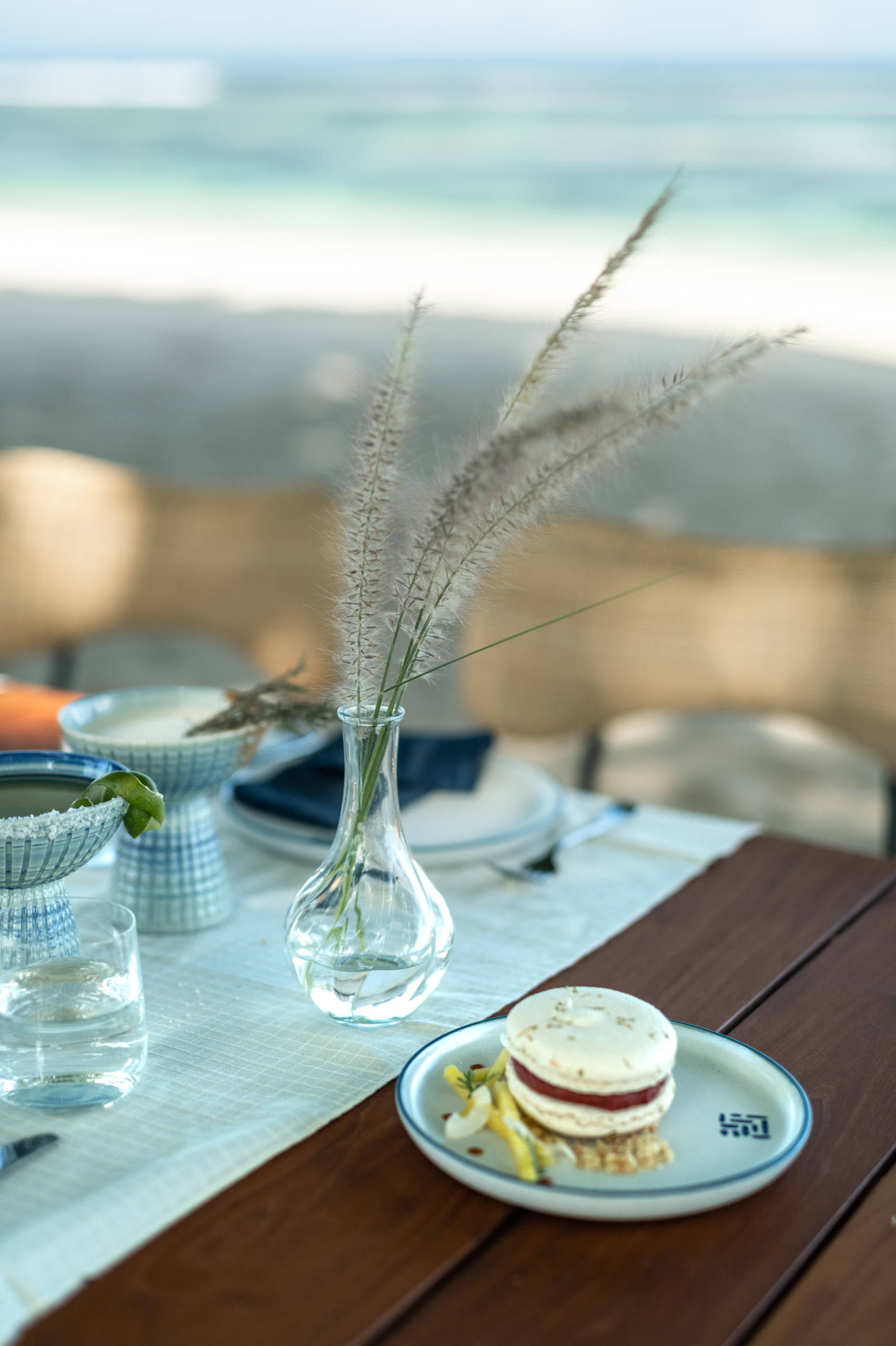 Julang
A unique blend of a fine-dining restaurant and a community table, Julang welcomes star chefs from France and beyond for short residencies. These guest chefs are tasked with turning ingredients from our organic farm into fresh dishes, bringing their individual styles and creativity to each meal they create.
Julang hosts a maximum of 20 guests per dinner, ensuring an intimate experience around the chef's table.
Alice Arnoux, French ex-Noma chef and an expert in sustainable cuisine — 11th September to 11th October 2023
Thierry Karakachian, over 15 years with Robuchon, gained 2 Michelin stars at l'Atelier in Paris — 12th to 28th October 2023
Numa Muller, south of France farm to table cuisine, trained at Michelin starred restaurants — 10th October to 30th November 2023
Romain Titschenko, France Top Chef winner, sustainable and local cuisine with wine pairing — 1st December 2023 to 29th February 2024
More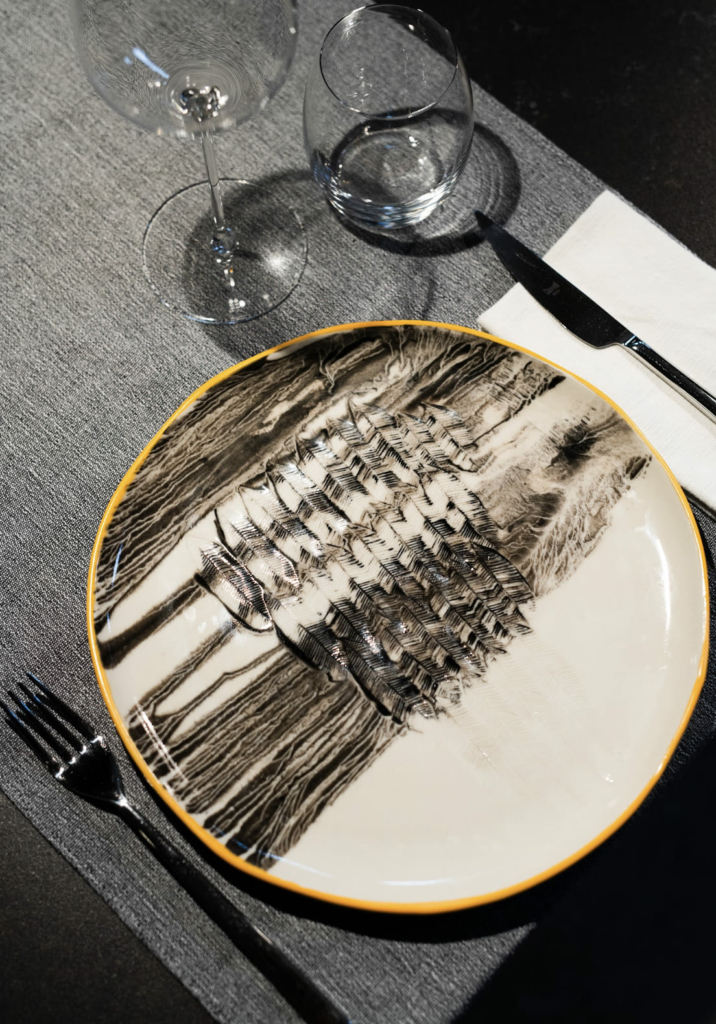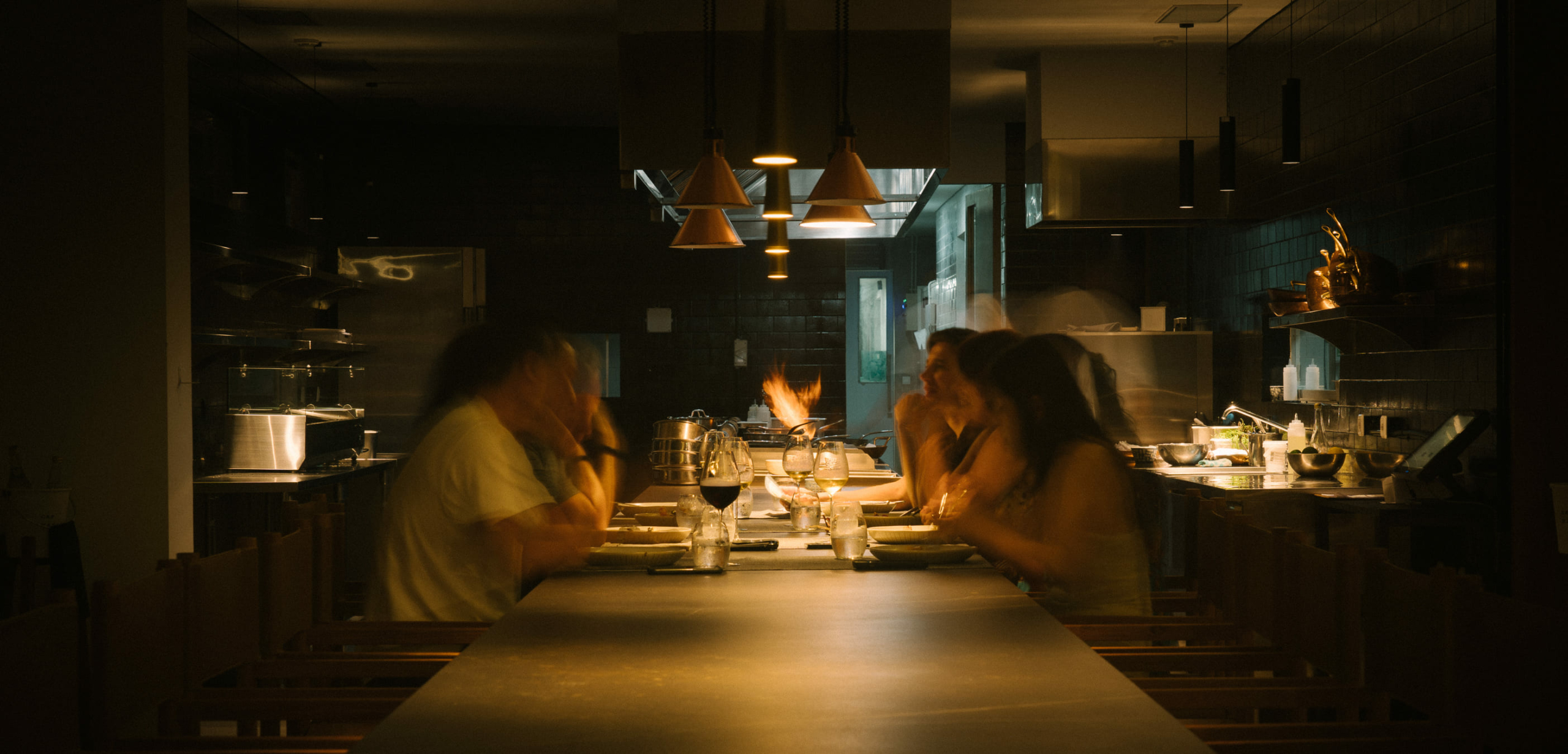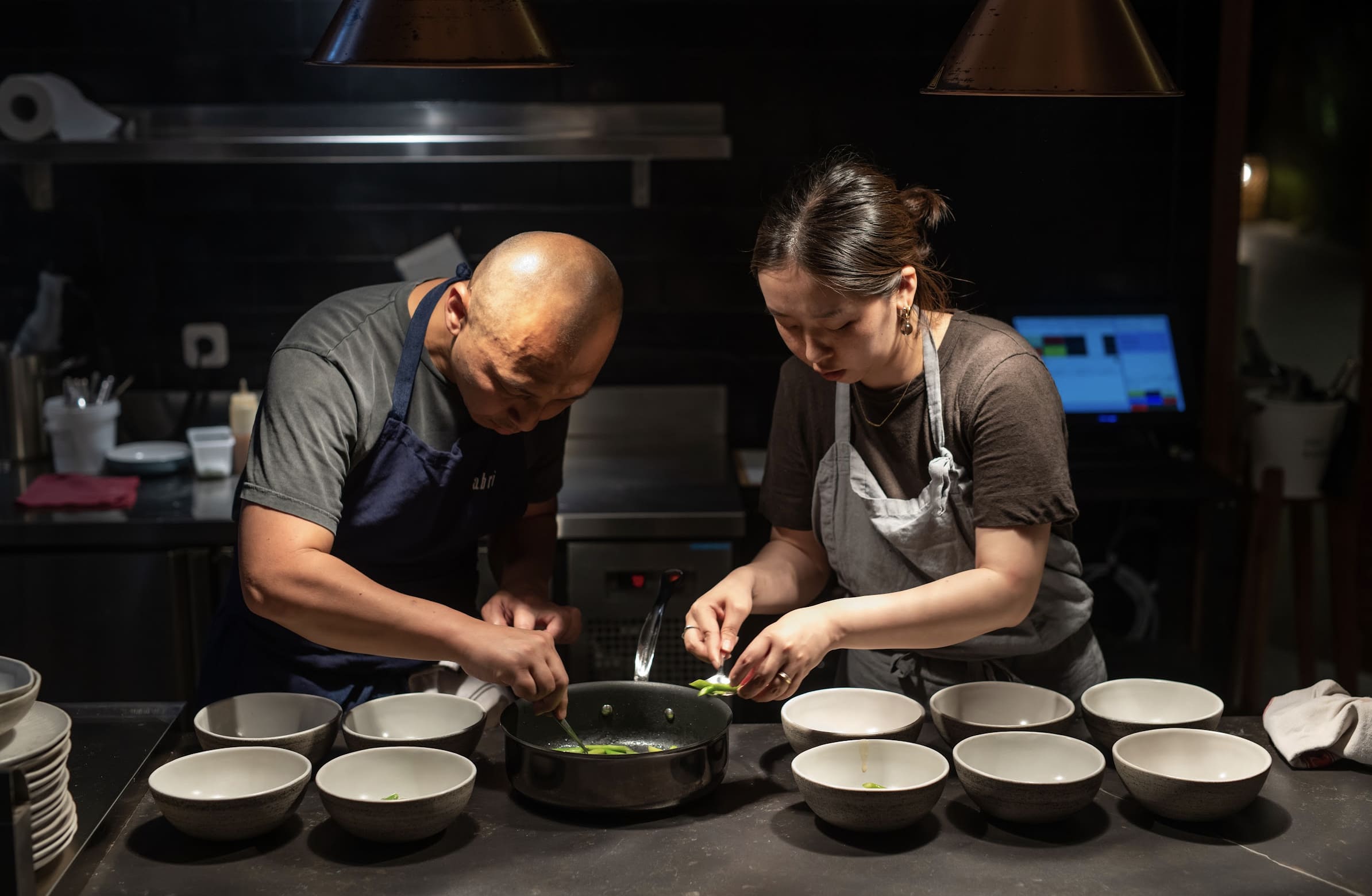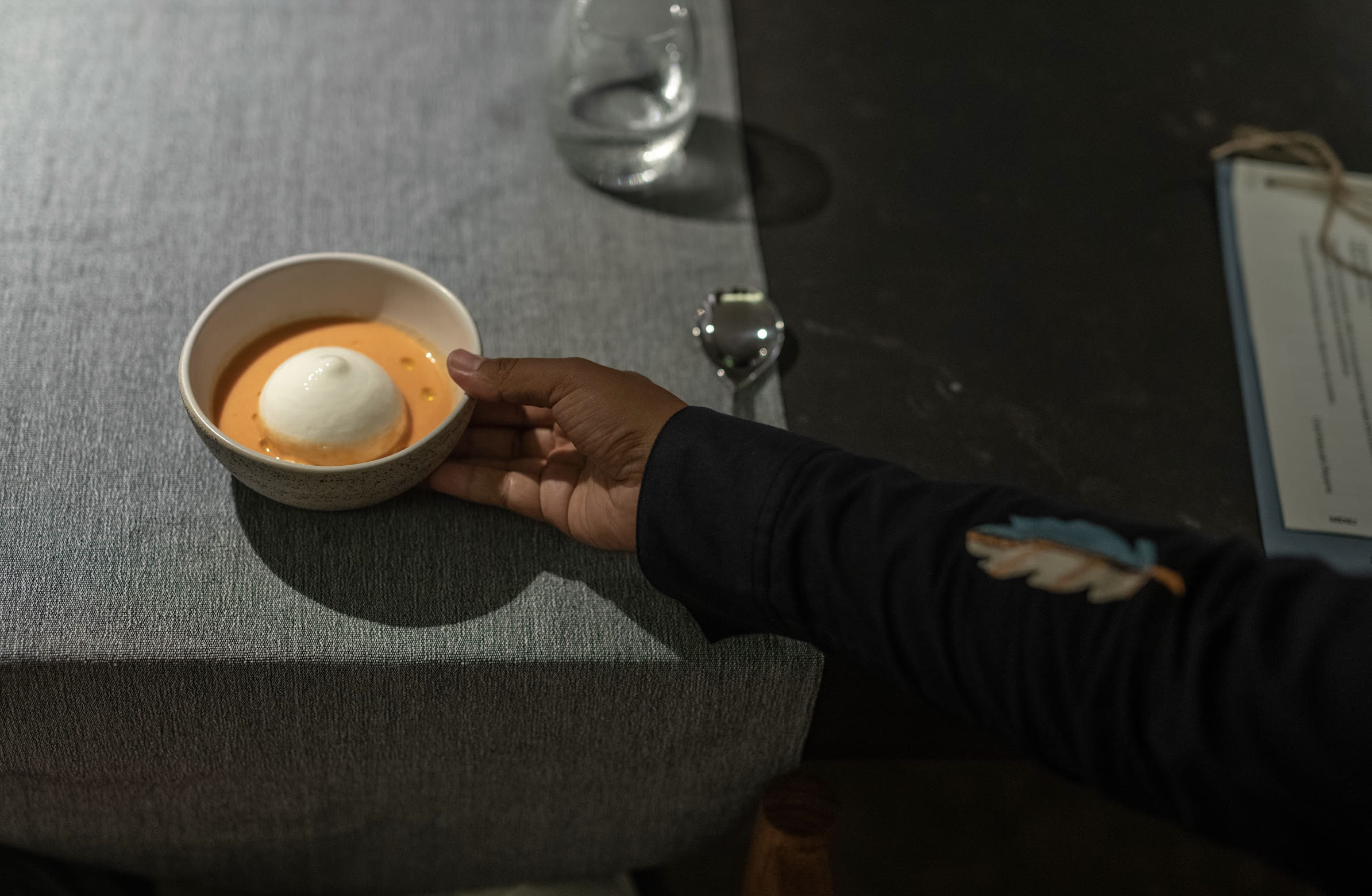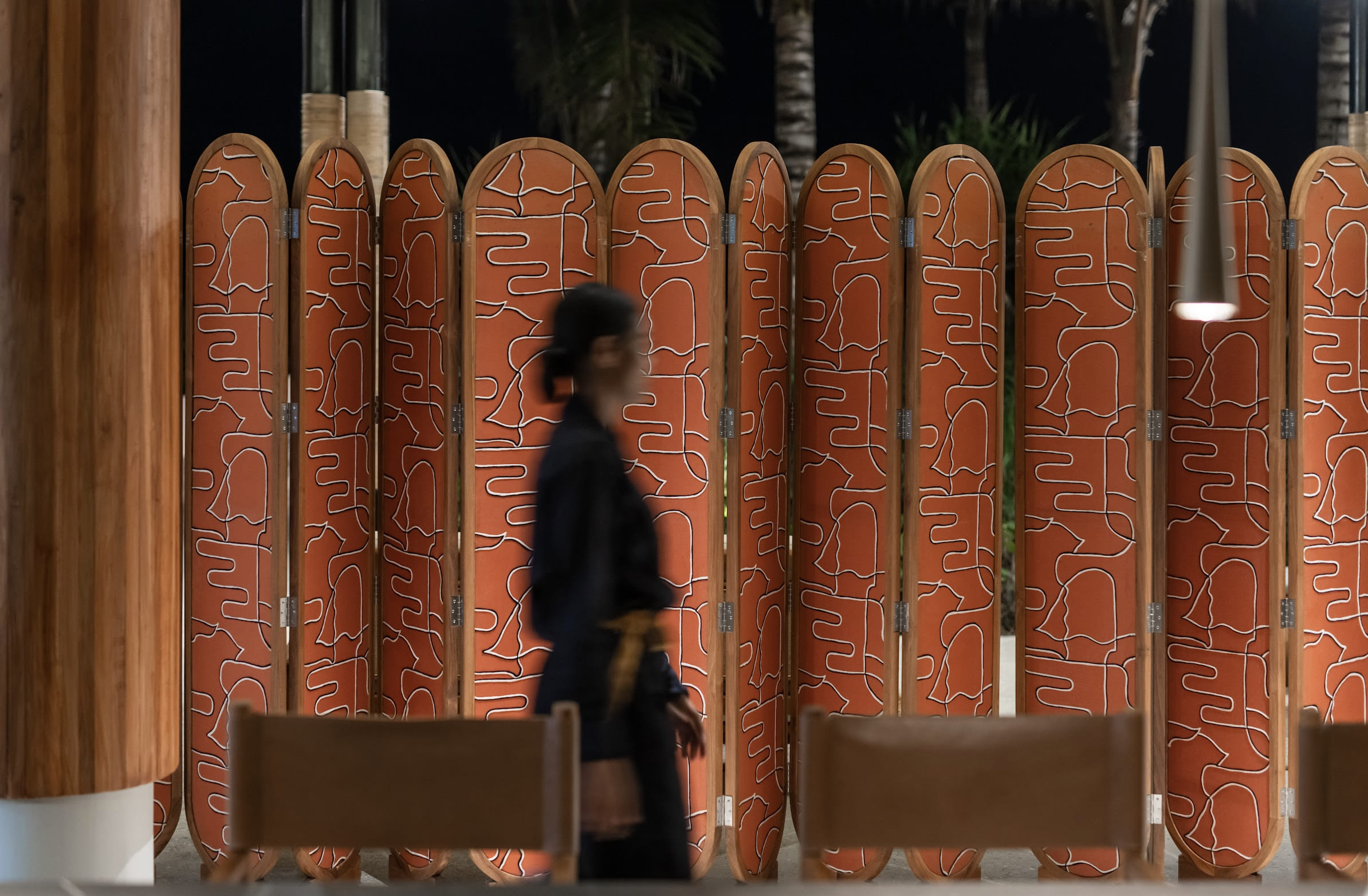 Apicine
Enjoy a flawless drink and delicious Indo-Basque finger foods with sweeping horizon views.
Here it is all about sharing — which is why we ask our Mission Chefs from Julang to create a special, more casual menu to taste throughout the day. Discover current menu by following this link.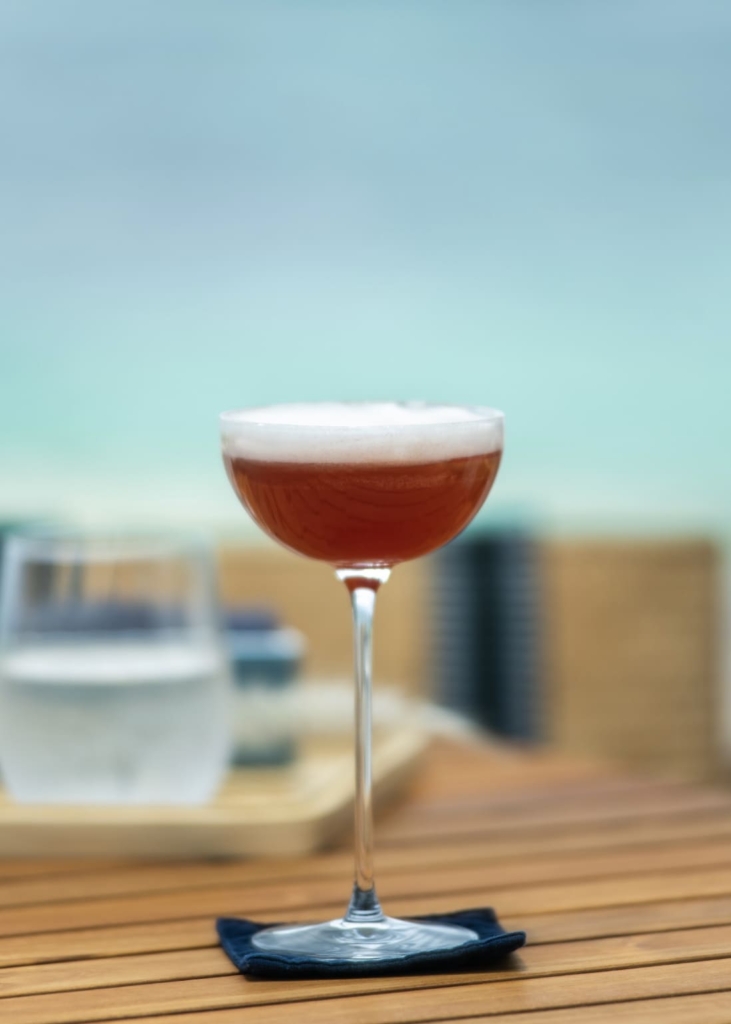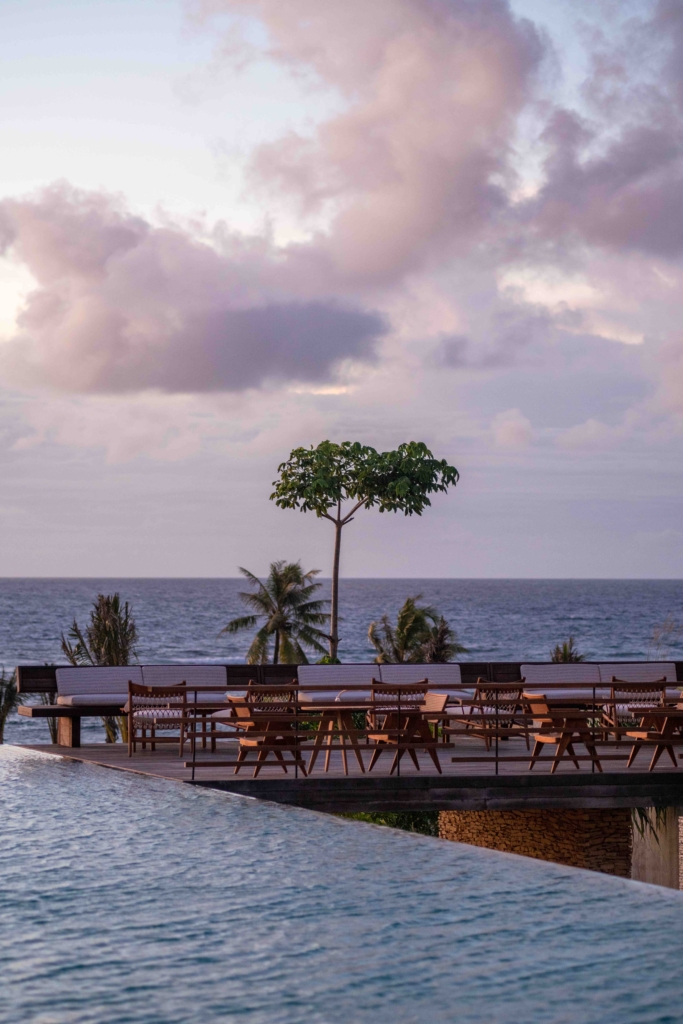 ---