Meet Delu, a fisherman in Karoso
June 28, 2021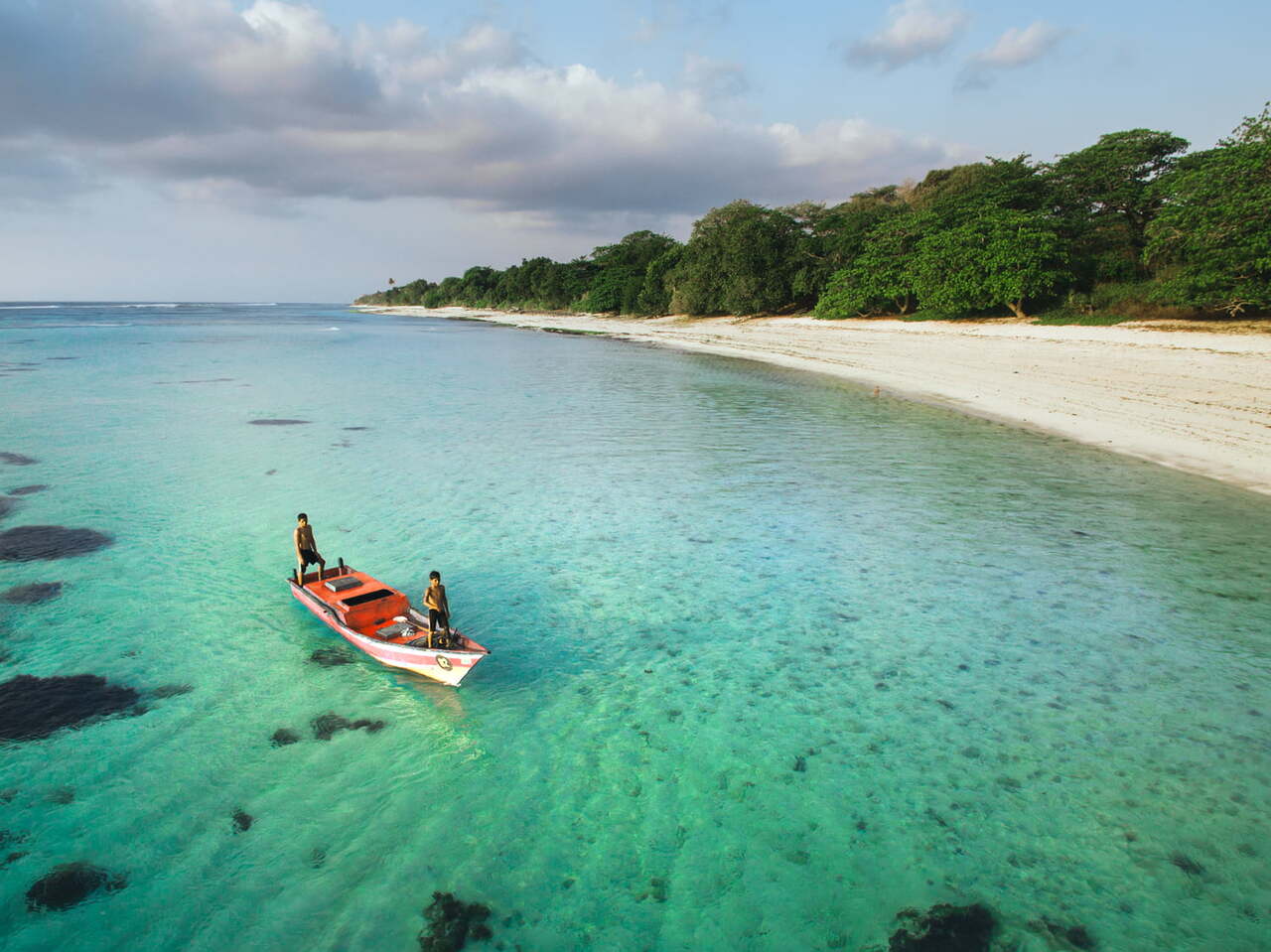 "Hey, this great river Guard, Thy to whom we glorify and uphold, we bring these little offerings and we beseech for your protection and bless as long as we make a living on the scrolls of your waves."
This is a fragment of the prayer I whisper to the night before I leave to fish, as I also place a chicken egg under a large tree near the beach — an offering begging for blessings for my effort today. This small ritual is part of my "conversation" with the Gods, the Marapu.
My name is Delu Milla, I am 55 years old, from Kandawu Tana village, South Kodi. I come from a big family, most of them are farmers: cultivating cassava, rice, corn, cashew, and other dry crops. Since childhood, I have been fishing to add a monetary source of income to the family besides dryland farming. I grew up with my 11 siblings, and working from an early age was not a choice but a must for survival. My mother and father were away on the lands most of the time. I had no choice but to provide by myself for my grandparents and younger brothers and sisters.

The fishing skills I have were taught by my friends who live near the seashore — some of them still go to the ocean together even until now. My work tools are very simple: nylon lines and a hook tied around a small bamboo, small wooden sinkers, and a knife.
Usually, from September to December and later on during April to June, three of us from the village go down to the sea at around 1 o'clock in the morning and use a rowboat to fish. We go back home hours later, at around 10 o'clock in the morning.
Why Karoso
For me, Karoso beach is my second home. I have spent more than forty years playing with the winds and waves of this beach. And Karoso has a lot of fish. Karoso is like a friend who helps me get through life by sharing its fish with me when I am in need. At night and in the early morning, Karoso is so calm and quiet. For me, besides doing this to earn income, fishing in Karoso is also a kind of relaxation: it is breathing the essence of life. I love fishing and the feeling of being so close to nature, the ocean.
After fishing, I usually immediately sell my catch on the beach to buyers who come from outside Karoso. Of course the price is rather cheap compared with the market, but I am too tired to carry the fish to a market — the closest one is about 15 kilometers away.
My big dream is simple: to have better fishing tools so that I can fill more of Karoso's gifts into my boat.